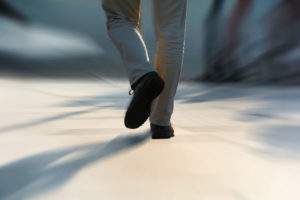 It is amazing to think that one who had been with the Apostle Paul and was counted as his fellow laborer could fall away .  But that seems to be the case of Demas , whom Paul knew while in prison . Surely , there would have been salvations and miracles witnessed .  Deliverances , and bondages broken for many  .  So, what happened with Demas ?
We hear of Demas in Philemon 1 : 24 :
23 Epaphras, my fellow prisoner in Christ Jesus, greets you, 24 as do Mark, Aristarchus, Demas, Luke, my fellow laborers.
Also in Colossians 4 : 14 :
12 Epaphras, who is one of you, a bondservant of Christ, greets you, always laboring fervently for you in prayers, that you may stand perfect and complete in all the will of God. 13 For I bear him witness that he has a great zeal for you, and those who are in Laodicea, and those in Hierapolis. 14 Luke the beloved physician and Demas greet you. 15 Greet the brethren who are in Laodicea, and Nymphas and the church that is in his house.
But , when Paul is close to the end of his ministry and is about to seal his testimony , we hear this in 2 Tim 4 : 9 – 11 :
9 Be diligent to come to me quickly; 10 for Demas has forsaken me, having loved this present world, and has departed for Thessalonica—Crescens for Galatia, Titus for Dalmatia. 11 Only Luke is with me. Get Mark and bring him with you, for he is useful to me for ministry.
Paul mentions others who have departed for other points of ministry .  But only Demas is said to have loved this present world in forsaking Paul .  Consider 1 John 2 : 15 – 17 :
15 Do not love the world or the things in the world. If anyone loves the world, the love of the Father is not in him. 16 For all that is in the world—the lust of the flesh, the lust of the eyes, and the pride of life—is not of the Father but is of the world.17 And the world is passing away, and the lust of it; but he who does the will of God abides forever.
Demas Fell Away by Choosing not to Abide
So, then we see that Demas used his free will not to abide in Christ .  Really , to forsake Jesus .  So that the Love of the Father was no longer in him .  Going the way of 2 Pet 2 : 20 – 21 :
20 For if, after they have escaped the pollutions of the world through the knowledge of the Lord and Savior Jesus Christ, they are again entangled in them and overcome, the latter end is worse for them than the beginning. 21 For it would have been better for them not to have known the way of righteousness, than having known it, to turn from the holy commandment delivered to them.
It is God's will to abide forever .  Here is John 15 : 1 – 8 :
15 "I am the true vine, and My Father is the vinedresser. 2 Every branch in Me that does not bear fruit He takes away; and every branch that bears fruit He prunes, that it may bear more fruit. 3 You are already clean because of the word which I have spoken to you. 4 Abide in Me, and I in you. As the branch cannot bear fruit of itself, unless it abides in the vine, neither can you, unless you abide in Me.
5 "I am the vine, you are the branches. He who abides in Me, and I in him, bears much fruit; for without Me you can do nothing. 6 If anyone does not abide in Me, he is cast out as a branch and is withered; and they gather them and throw them into the fire, and they are burned. 7 If you abide in Me, and My words abide in you, you will ask what you desire, and it shall be done for you. 8 By this My Father is glorified, that you bear much fruit; so you will be My disciples.
So we see that Demas went from being not just a laborer but a fellow laborer , to being one who no longer had the Love of the Father in him .  And that kind of love — of the Father — is only possible by means of the indwelling Holy Spirit !