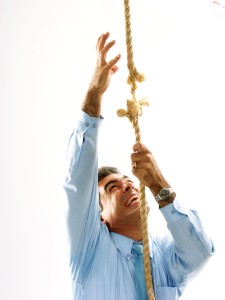 People who get to the point of being within a hair's breadth of losing salvation will know soon that something is horribly wrong .  Worse for those who really lose it all the way .  I want to point out that in my own situation,  the real trauma happened after I read up on scripture and realized what I had done .  There followed months of horrific spiritual and emotional distress .  I had no assurance whatsoever that I would be restored .  And yet, by the grace of God , it happened .  I am still convinced over a year later that if I had died during this time, I would be in hell .  The following are some pointers that helped me in restoring salvation :
1 )  Realize that any thought of suicide is demonic in origin and is to be disowned .  Even though I was not restored yet ,  I spoke to God and told him I knew that suicide was not His will as it would hurt friends and family .   Ask God to send angels to peel that demon away from you .  That is exactly what I did , and it worked . The spirit of suicide was on me like a blanket one night .  I had no power to rebuke the enemy as I used to .  The Holy Spirit was not in me .  But God still hears .  You can pray silently inside if needed .
2 )  Realize that any compelling urge to bolt from church is just another demon trying to separate you out alone .  Ask God to have angels remove that demon and kick him out the door .  This is precisely what I did, and it worked .  I had no power to dismiss the demon when I was in that condition .  The Spirit of God was not in me .  You must try hard to stay in a good, worshipful church.
3 )  Repent profusely, any way you can think to do .  Particularly  renounce and curse the sins of blasphemy , ingratitude , and any offendedness  you may have harbored towards God .  Do not turn to any form of sin for comfort .
4 )  Do not stop loving God, His people or His Church  .  Tell God you will serve Him even if He kills you .  I did .  Restoring salvation depends on maintaining a right heart as much as you can .  Losing salvation is a heart sin .  Try to have the best heart possible .
5 )  You must have some connections with mature , caring , spiritual Christians who will be understanding and not judgmental  .  One pastor literally turned his back on me after hearing my story  .  When he did that , he might as well have told the Father above to get out of His throne so the pastor could sit there long enough to judge .  More properly,  a  shepherd will be in the spiritual trenches trying to help a repenting sheep who has become bound in barbed wire and fallen into a pit .  Restoring salvation if at all possible . Not trying to drive him into the wilderness where packs of demonic wolves can finish him off .  Flee from judgmental shepherds . Restoration happens under the Sovereignty of God .  Only God knows who has crossed the line all the way, with both feet .
6 )  Expect that many christians will not have a clue about the trouble you are in .  I had several tell me that you cannot go by your feelings when I shared that I could no longer feel the presence of God .  They meant well .  Some will tell you wrongly that salvation cannot be lost . See the other articles on this site !
7 )  Keep talking to God .  Let Him know that you love Him, adore Him, and wish to praise, serve, and worship Him forever .  Beg Him to restore you so you can be used to warn and educate others .  Tell Him you got where you are through ignorance if true ,  and that you would never have wanted to get there if you knew what ground you were treading on with Him .  Above all , tell Him that you have a high degree of reverence in your esteem for the Blood of Christ .  I tell Him regularly that The Blood is infinitely valuable and Holy, and one drop is in my opinion worth more than the whole world and every created thing in it .  Let Him know that you never had any desire to offend the Holy Spirit if true.  Restoring salvation depends on this .
8 )  Be sure to look for opportunity to bless and serve the people of God , especially the Jew and most especially the Messianic Jew .  Contribute to a quality Messianic ministry that helps poor and sick Jews , such as Jewish Voice .  Do it from the heart , and pray for them . This has nothing to do with a misguided effort to effect salvation by works .  Help the poor, especially the Christian poor , from the heart . Restoring the poor and needy is akin to restoring salvation !  Do it because they are God's , and you love the God in them . Why ?  Because of Hebrews 6:10 :
10 For God is not unjust to forget your work and labor of love which you have shown toward His name, in that you have ministered to the saints, and do minister.
Also because of  God's promise to Abraham in Genesis 12 : 3 :
I will bless those who bless you,
And I will curse him who curses you;
And in you all the families of the earth shall be blessed."
Help the Jew, especially the Messianic Jewish poor or sick or oppressed .
Consider  1 Samuel 16:7 :
7 But the Lord said to Samuel, "Do not look at his appearance or at his physical stature, because I have refused him. For the Lord does not see as man sees; for man looks at the outward appearance, but the Lord looks at the heart."
See ?  God is all about the heart .  You want your heart to be right .  God will see it !
 Breakthrough : Restoring Salvation !
My own situation turned when I helped a partially disabled Christian man get into a residential Christian drug and alcohol rehab ministry . It was winter, and he had been beaten by a room mate where he had been. I had been helping the homeless .  Let your heart break for another . Restoring salvation is in the balance !  He who gives to the poor, lends to God !  So, look at Psalm 41:1 :
Blessed is he who considers the poor;
The Lord will deliver him in time of trouble.
And Proverbs 21:13 :
Whoever shuts his ears to the cry of the poor
Will also cry himself and not be heard.
9 )  Read Isaiah chapter 58  . Consider the fast that God has chosen . Fasting food is not mentioned there . God's idea of fasting is far more expansive than just food. It is more along the lines of sacrificing your own ease and comfort and convenience to effect the best and highest good of another who is powerless to effect it for himself .  I will be writing a powerful devotional article about Is 58 .  I cannot emphasize charity to God's children enough .  In tears , I helped my poor Christian friend .  Then I called upon the Lord one more time , and God chose to restore me .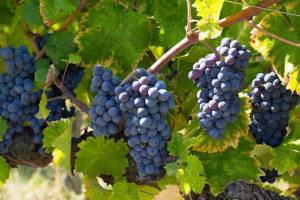 10 ) Realize that we are talking about more than back sliding here .  Much more . Satan loves to get immature Christians to venture into carnality and luke – warmness , then tell them they have lost it all .  Very common and not true .  The believer who sincerely repents from such can be restored .  See further articles on this site for more information .